DIY Pearl Embellished Tights
What you'll need:
1. A pair of tights. I chose to use thicker cotton tights because I can never seem to keep a pair of sheer tights run-free for very long.
2. Beads/Pearls. I found mine at one of the many bead stores here in the city, but they can also be found at most craft stores. They're usually pretty inexpensive, I managed to pay under $10 all of them.
3. A needle, thread, and scissors for sewing the beads onto the tights.
First, put on the pair of tights that you want to decorate. It's easier to sew the beads on while you are wearing the tights.
Then, start sewing on the beads in any pattern or fashion that you like. If you are anything like me you will accidentally stab yourself in the leg with the needle multiple times throughout this process. I started sewing from the top of my tights and worked my way down, placing the beads randomly.
Continue placing the beads until you are finished! :) Here is the final result: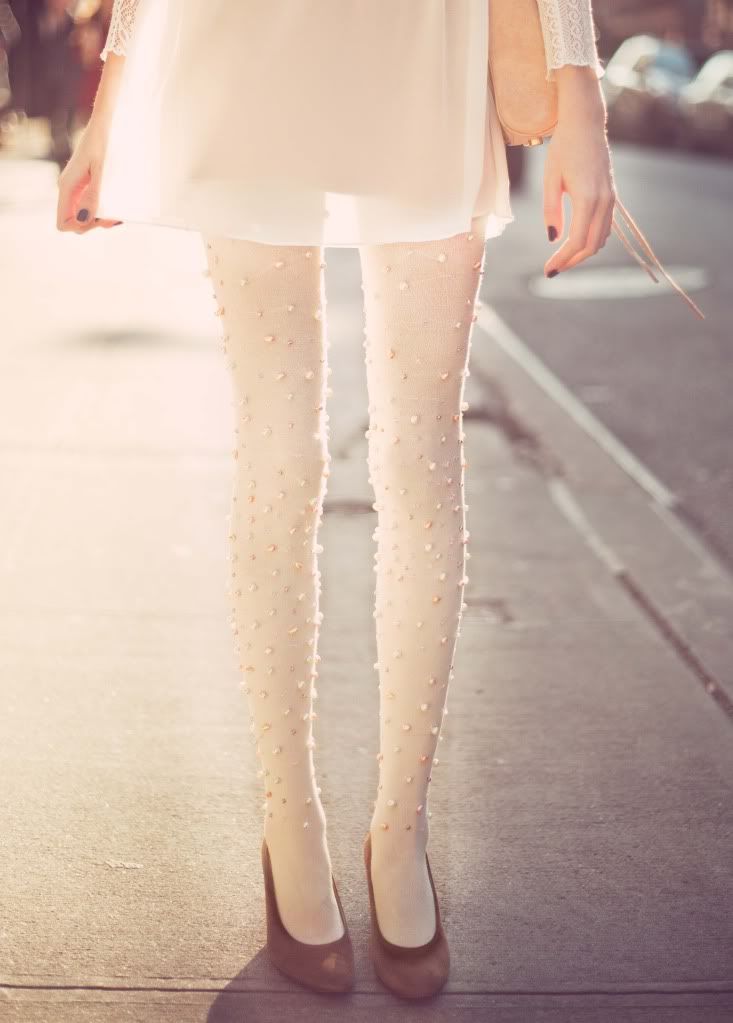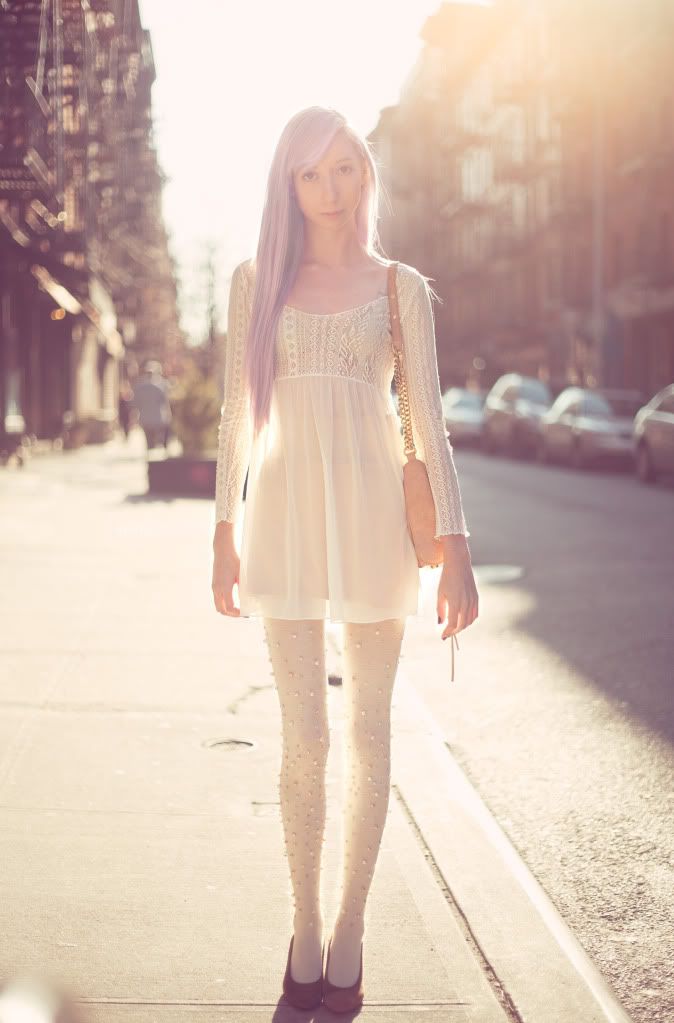 (Source: opiumpoppies)